"Art does not belong to anyone, we are merely a fortunate vessel that does the channeling." -(unknown)
From computer files to etches to completed pieces, Leaf-in shows the combination of analog and digital practices.
You can also see the full process narrative through the Instagram
@altherebel.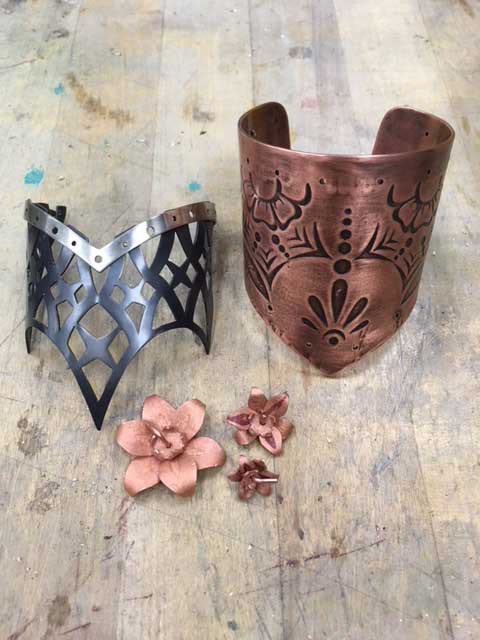 My first metals project in my metals intro class. This bracelet was inspired by the movement and sound of bellydance hip scarves as well as the graceful and floral patterns of henna design. The piece is copper etched with a liver of sulfur patina and nickel silver accents. The charms are removable adding versatility to the bracelet, for daily use or performance use.

The images document the process of creating this bracelet (making a model, vinyl cutting, etching, sawing, forming, riveting and finishing). The ability to interweave these hands on techniques with my graphic design background made me fall in love with this process as I was able to design patterns with precision in Illustrator and vinyl cut these files. Over a year later and I'm still in love with metals!